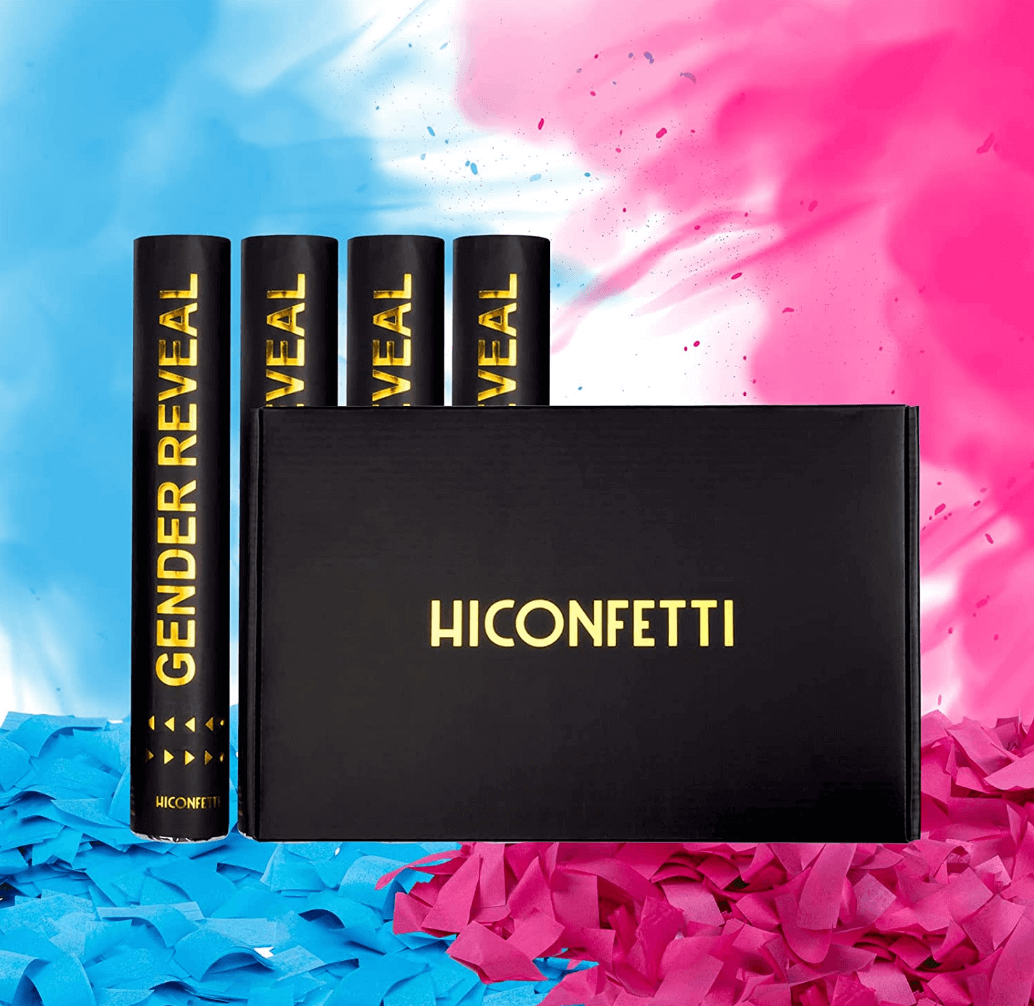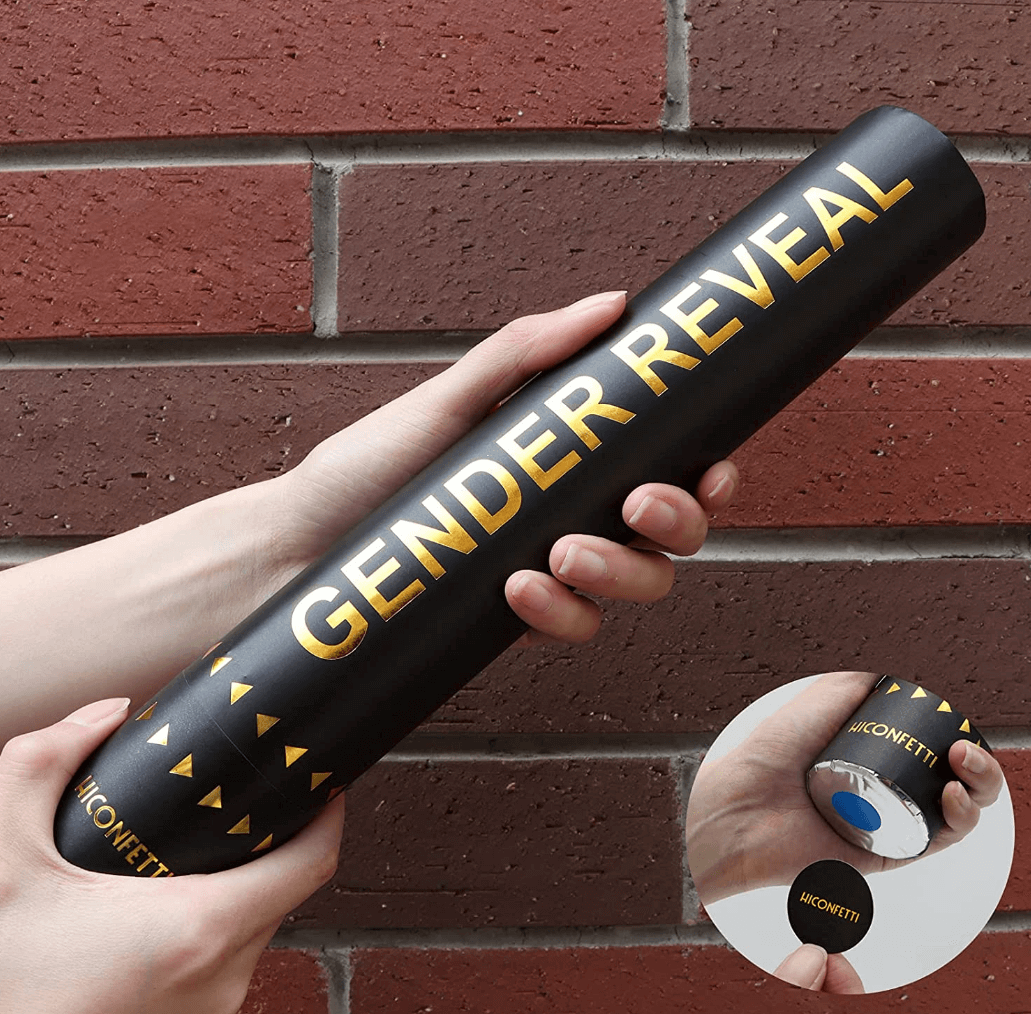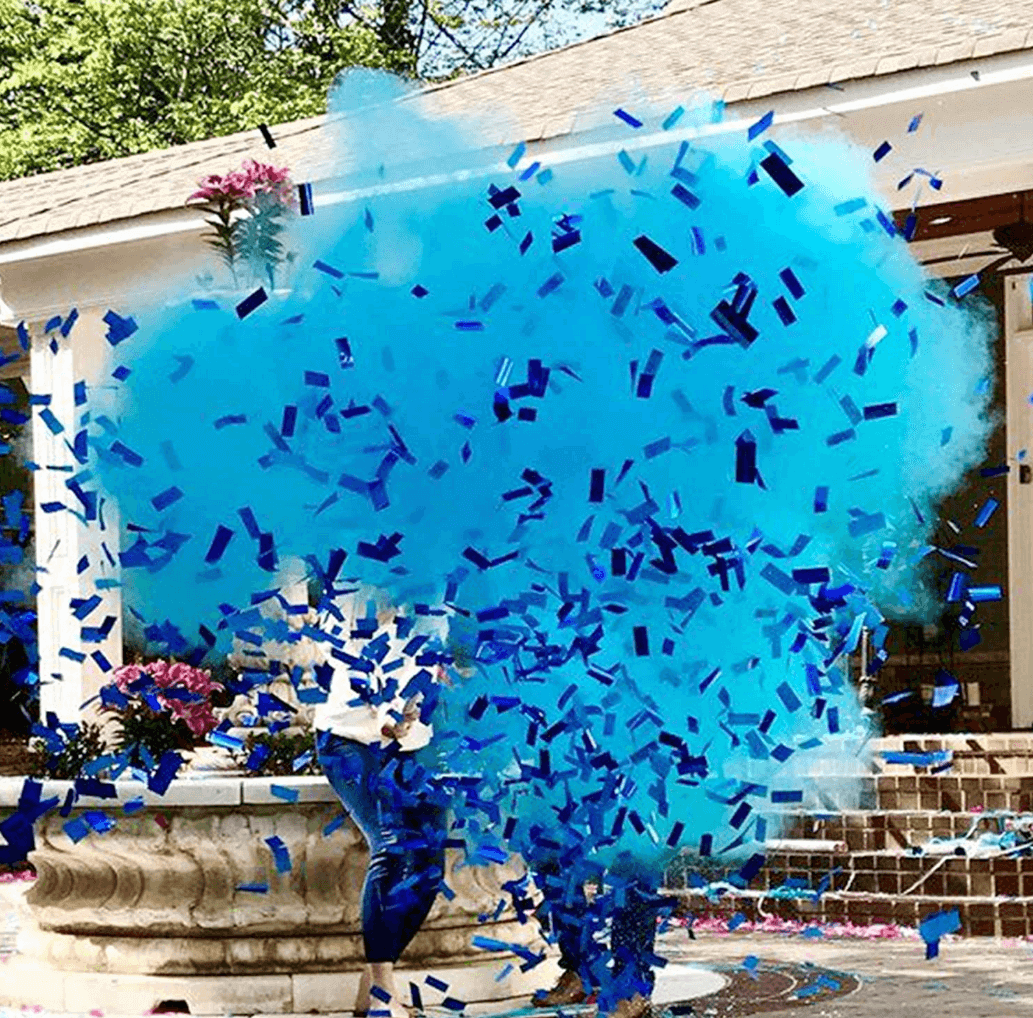 Gender Reveal Confetti Cannons
/
Signature required to receive package
Family owned and operated
In stock, ready to ship

Inventory on the way
Best Gender Reveal Confetti Cannons (4-pack)
The best gender reveal confetti cannons on the market. HIGHEST QUALITY & RELIABLE - Made with lightweight vibrant tissue, perfect for your gender reveal party. 
Options
(4)

 

Pink

 

Confetti Powder Cannons
(4)

 

Blue

 

Confetti Powder Cannons
(2)

 

Blue

 

and (2)

 

Pink Confetti Powder Cannons
(1)

 

Blue, (1)

 

Pink

 

Confetti Cannons (2)

 

Gold Confetti Star Cannons
About
POINT, TWIST & SHOOT! Gender Reveal Poppers will shoot up and burst over fifteen feet in the air to shower you and your loved ones with confetti and gender reveal smoke!!

CARE FOR THE EARTH. 100% BIODEGRADABLE CONFETTI & POWDER- Our cannons are filled to the top with tissue confetti & corn starch powder that is completely biodegradable and safe so you won't be left with a load of paper mess in your garden! Suitable for outdoor or indoor gender reveal parties

HIGHEST QUALITY & RELIABLE - Made with lightweight vibrant tissue, seamless confetti deployment and a high trajectory, these poppers are a perfect way to reveal the excitement at your gender reveal party!

100% NON-TOXIC HOLI POWDER - Made out of cornstarch & colored using food-grade dyes, the pink & blue gender reveal powders are safe for expecting moms & kids to be around. The powder shoots over 15 feet!!
Shipping is only available via ground services within the Continental US.  Due to the compressed air cannisters used to make confetti cannons, we cannot ship them via air.  
Fedex classifies smoke bombs as hazardous materials (hazmat) due to their chemical composition.
We are required by law to use hazmat ground delivery.
I want to make it clear that we DO NOT make any money on shipping, we are simply passing along the flat rate price Fedex charges us per shipment that leaves our facility, which is $40.
There is literally no way around this, I hate it just as much as you!
We do have shipping discounts when your cart reaches the following thresholds:
Cart value $0-$100: $40 shipping
Cart value $100-$150: $30 shipping
Cart value $150-$200: $20 shipping
Cart Value $200+ we cover the hazmat shipping (free).
In the shipping world, our products are classified as explosives (your package will have a big explosive sticker on it, don't be alarmed).
As you can imagine, shipping explosives is highly regulated & expensive (but 100% legal).
The Department of Transportation's (DOT) Pipeline and Hazardous Materials Safety Administration (PHMSA) require all drivers delivering explosive packages to get a signature from any legal adult (18+).
If you aren't available on the first attempt, Fedex will try 3 more times before the package gets held at a sorting facility.