Orange Smoke Bombs - Colorful Smoke Sticks for Photography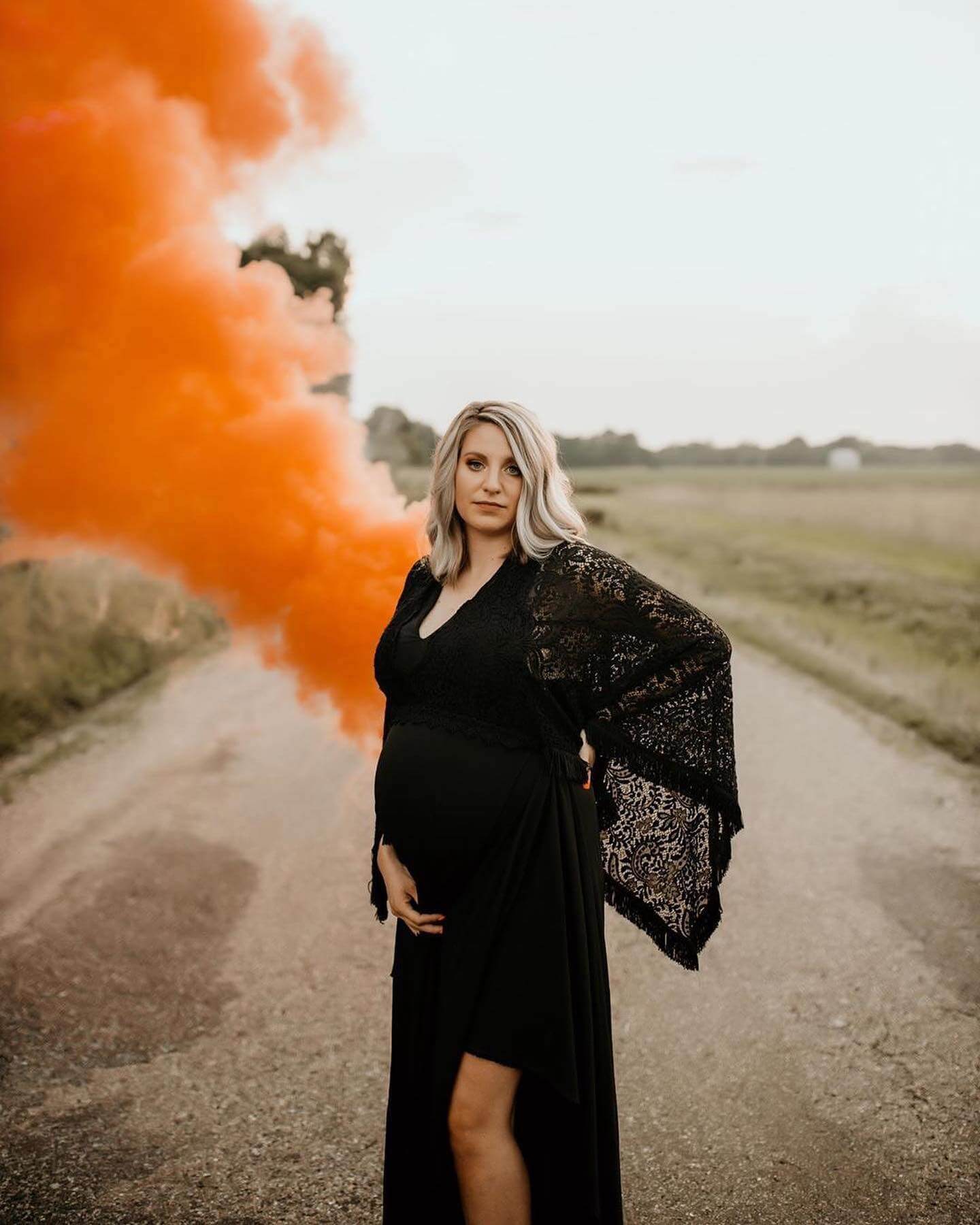 Orange Smoke Grenades
Overview of Colored Smoke Bombs
Colored smoke bombs are perfect for any type of event that you are planning. You can use them for weddings, gender reveals, jazzing up your photoshoots or video shoots and so much more! There are a wide variety of colors available to fit any theme or idea. Orange is one of the most popular color choices for smoke bombs because it's very bright and vibrant which makes it stand out in the best way possible! 
Use Cases for Orange Colored Smoke Bombs
We love the orange colored smoke bombs. They're perfect for a number of different purposes, but we're especially in love with them because they're great for weddings. We recently used them to help us photograph our friends' outdoor engagement pictures. The orange tinted smoke bomb was what gave the pictures an ethereal feel, even though there were no other special lighting and no strobes anywhere near the scene. It's also great for outdoor dance photography because it makes everything look like a dream.
You can use orange smoke bombs not only for weddings, but for engagement photos, team entrances, couple photoshoots, Halloween photos, graduation and senior photos and for just plain fun photos.
Orange Colored Smoke Bombs
But, if you want to get the most out of your smoke bomb there are a few things you can do to ensure that things go as planned. The first thing that you need to be concerned with is wind speed and direction. If there's a strong wind, it will blow the smoke away from where you want it. Additionally, strong winds will dissipate the smoke quickly so it's not as dense when it reaches its destination. In a situation with no wind the smoke will become dense and create an entirely different effect. In addition to wind speed, other weather conditions play an important role in how well your orange smoke bomb will look in photographs. For example:
Cloudy days tend to make colors more vibrant but reduce contrast

Sunny days reduce colors but increase contrast
Orange Smoke Bombs for Weddings
Photos with smoke bombs are awesome. Especially the orange ones. They add a bit of whimsy and flair to what could otherwise be rather boring wedding photos.
They create a sense of wonder and fun that is not easily replicated. And they create an explosion of color that creates an awesome photo. Smoke bombs are one of the best tools available when trying out new techniques in wedding photography. Smoke Bombs can also be used  during celebrations such as bachelor and bachelorette parties.
Orange smoke bombs are awesome and make beautiful photos
If you're looking for something new and different to add to your toolbox of photography equipment, consider orange smoke bombs.
These smoke bombs  will give you some awesome, unique pictures that are perfect for Halloween or Thanksgiving or fall photoshoots. Orange smoke bombs make a great back drop for fall photos.
Orange Smoke Bombs for Search and Rescue
Since orange smoke bombs are so vibrant, many people use orange smoke bombs for search and rescure. They are easy to put in your backpack for safety reasons if you are lost on your hike and need to be  found easily.
Orange Smoke Bombs for Football Entrance
Orange smoke bombs are great for team football entrances. Cincinnati Bengals colors are orange and black. Is orange in your school colors? How dramatic of an entrance for your football team by adding orange smoke bombs to your football team entrance. It adds drama, excitement, and gets the crowd and team fired up for the game.
Orange Smoke Bombs for Halloween 
Orange Smoke Bombs make any Halloween Photo unforgettable and extraordinary. How about orange smoke coming out of a caudron, or orange smoke in the background for your Halloween couple's photoshoot? Dress up in your favorite costume and add the orange smoke bomb and you have the perfect Halloween photo. Carve your pumpkin and put the orange smoke bomb in your carved Halloween pumkin. Orange smoke looks very cool coming out of a white pumpkin as well! Orange smoke bombs  are great for your Halloween party or Halloween get together. Don your costumes and get creative with your orange smoke bombs to create either a scary or fun feeling. 
---