Blue Smoke Bombs - Colored Smoke Bombs and Smoke Sticks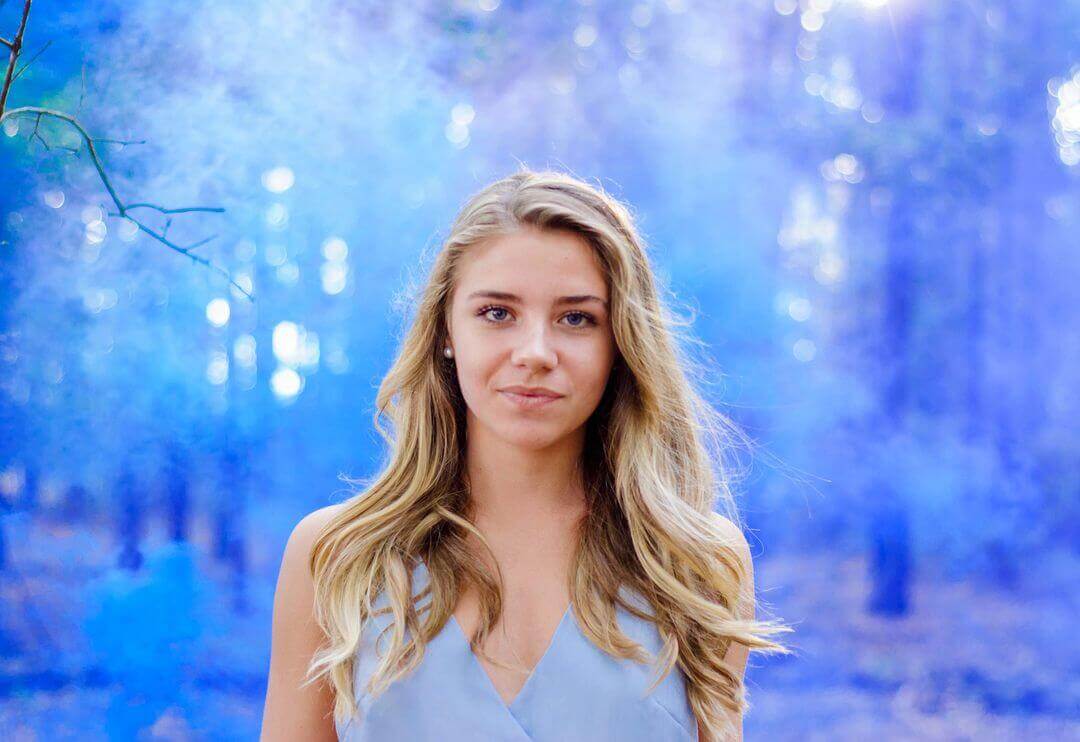 Blue Smoke Bombs for Weddings
If you're a wedding photographer, there's no doubt that smoke bombs are an awesome tool for adding color and fun to your photos. Smoke bombs can be used in many ways—they can provide a colorful backdrop for the bride and groom, or they can be used to create a dramatic exit with the couple making their way through clouds of colored smoke. It could even be something as simple as holding up a colored smoke bomb while dancing at the outdoor reception! If you choose to do this just make sure you are outside.
Blue Smoke Bombs for Photography
So, you want to try smoke bomb photography. This is a really fun way to capture some amazing shots and create a moody atmosphere in your photos. First off, let's discuss what exactly smoke bomb photography is and then we'll talk about how you can use them in your own photographs.
They are designed to be used as photographic props outdoors. Smoke bombs last approximately from 60 to 90 seconds depending on the and type of smoke bomb you order. The best time to use them is during daytime hours with lots of sunshine so that it lights up the colored output from these products which creates beautiful images full of vibrant color contrast between subject matter (people/models) against colorful smoke plumes rising into midair can create a mystifying look.
Blue Smoke Bomb For Gender Reveal
Smoke bombs are a fun and exciting way to reveal the gender of a baby. Simply put, you pop the smoke bomb and reveal the gender. Smoke bombs come in a variety of colors that make it easy to customize your announcement. If you're expecting a boy, use a blue smoke bomb to reveal the exciting news. For example, if you are outdoors and want photos that really show off your announcement, have someone take photos of you popping the smoke bomb before revealing the news with blue clouds! These are momentous occasions and smoke bombs will add to the gender reveal in a way like no other prop.
Blue smoke bombs are the perfect way to add style and flare to your special event or photo shoot.
If you're looking to add an element of style and flare to your special event, you've come to the right place. Our Blue Smoke Bombs are a safe, easy way to add a little bit of color and drama to any gathering. If you've got something exciting planned in your future, whether it's a wedding, birthday party, team entrance, family reunion, gender reveal or graduation ceremony, blue smoke bombs are a great way to express yourself and capture the perfect moment on camera.
Blue smoke bombs for football entrance
Would you like your football team to be fired up for the game? Do you want to make this a memorable occasion not only for the team,  but also for the fans, than using smoke bombs is your answer. Not only is this a great way to draw attention to your football entrance, but these are great photos to remember for year books! Kids and adults love this andthe smoke bomb makes the crowd pay attention. It not only fires up the team before the game, but also fires up the fans.
Blue Smoke for Team Pictures
Using smoke bomb for team pictures make team pictures memorable. This will make your team photos stand out from past team pictures. Have the team pose for the picture first, then have someone ignite a smoke bomb in the background! Be sure to check wind direction and be outside for this photo. Plan ahead and be sure to order an extra smoke bomb or two for these type of photos.
Blue smoke bombs for graduation photos
Blue smoke bombs make all of your graduation photos unforgettable and special. Have the smoke in the background and your senior or seniors in the forefront to create that alluring photo. Smoke bombs make any photo a never to be forgotten moment. How cool would it be to have the smoke bombs go off at your outdoor graduation ceremony. The crowd of parents and students would love this and would truly make it a monumental ceremony. If blue is part of your school colors, this is a perfect way to add the celebratory feeling to any event.
Blue smoke bombs for senior pictures
What a standout senior photo you could create using smoke bombs. Have your senior choose a pose and have the smoke bomb billowing in the background. Use your school color or any color. Better yet if blue is your senior's favorite color. Have the smoke in the background and your senior in the forefront to create that alluring photo. Smoke bombs make any graduation photo a never to be forgotten moment. The smoke bomb adds a pop of color and makes any photograph even more interesting. 
In the photo below, the blue smoke bomb makes this photo in a very simple way. The blue smoke is everything. It adds interest to the photo and will add interest to any photo.
The trick with using smoke bombs in your photo shoot is to move the smoke bomb around the subject low and very slowly. You don't want the smoke to cover the subject's face. If the subject is holding the smoke bomb have them hold it and move it slowly to capture the perfect effect.
Blue Smoke Bombs are Great for the 4th of July
Red, white and blue smoke bombs are great for the 4th of July. What better way to celebrate the 4th with red, white and blue smoke bombs? You can use these in backyard parties, parades, 4th of July cookouts at parks, backyard bar-b-ques and car shows. 
What is the shelf life of Smoke Bombs?
Smoke bombs can last up to six years if stored in a cool dry environment. That's why it is a good idea to plan ahead because of the hazmat shipping cost and have more on hand for your outdoor celebrations or just for fun.
---